Mack Trucks | Model Lineup from Gulf Coast Truck & Equipment
Every Mack truck delivers functional design, tough construction and reliable performance across a range of applications. So you can tackle any job, day in and day out. These are the machines that make you legendary. Visit Gulf Coast Truck & Equipment for all of your semi-truck and commercial vehicle needs.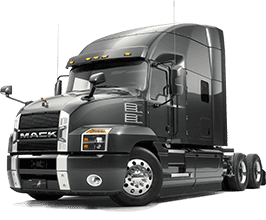 Mack Anthem®
The new Mack Anthem™ comes standard with a bold design that dramatically improves efficiency and a new interior that keeps drivers comfortable and productive. With the all-new Mack Command Steer, our driver-assist technology eases driver effort, helps drivers stay the course, and offers improved maneuverability.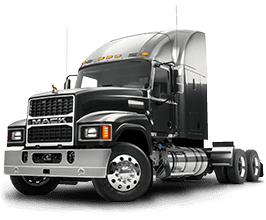 Mack Pinnacle™
The Mack Pinnacle™ delivers power, fuel economy, and maneuverability throughout the day and across your diverse business needs.Pinnacle is up to whatever challenges the job throws your way. It also offers a spacious cab with generous headroom, premium seating, and easy-to-reach controls to reduce driver fatigue and increase productivity.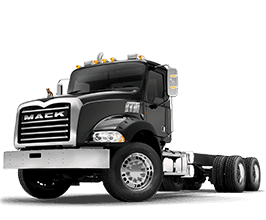 Mack Granite®
The Granite's lightweight chassis can carry heavy loads while staying nimble, and its Mack® MP® engine is powerful and fuel-efficient, creating an unflinching truck built with true grit. The upgraded Bendix® Wingman® Fusion™ 2.0 integrates radar, camera and brake system data to help drivers detect and avoid any potential hazards.
Mack Granite® MHD
The Mack® Granite Medium Heavy Duty (MHD) cuts weight without cutting power. It's ideally configured for shorter runs and lighter-duty cycles with the strength to tackle a host of rugged jobs.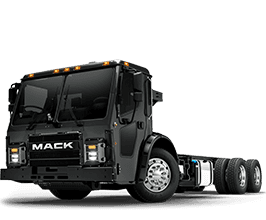 LR Model
Do more than get the job done—own it. Our new LR models offer multiple driving and door options to eliminate downtime and keep the driver firmly and efficiently in charge of the workday.
TerraPro®
The TerraPro Cabover delivers a rugged exterior, comfortable interior, superior visibility on all sides and Mack® Truck toughness for the construction and refuse industries.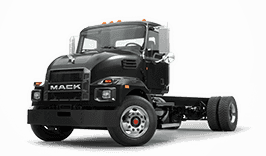 MD Series
Mack is taking on the medium-duty market with our all-new MD Series: the MD6, MD6 Low Profile, and MD7. These three rugged trucks range in dimensions and power, to give you just what you need for all applications and terrains.
Mobile
2260 Halls Mill Rd, Mobile, AL 36606, USA
Dothan
736 Twitchell Rd, Dothan, AL 36303, USA
Pine Hill
2445 Hwy 10 W Pine Hill
Montgomery
2120 N Belt Dr, Montgomery, AL 36110, USA